Deep Tissue (Myofascial Release) focuses on the connective tissue supporting muscle fibers to release chronic muscle tension & correct problems after injury.
Sports Massage incorporates Swedish massage & stretches to help the athlete prevent injuries during training & competition.
Swedish Massage uses long strokes, kneading, percussion, vibration/friction & joint rotations to enhance circulation & promote relaxation.
Shiatsu is based on Chinese meridian theory in which pressure is applied to specific points along energy channels to release blockages in energy flow. This modality is integrated other techniques while on the massage table.
Structural Bodywork de-stresses the body utilizing several massage techniques including circulatory work, friction, and myofascial release for postural imbalance and/or overuse. Focuses on specific problem area(s).
Cannabidiol (CBD) is non-psychoactive, derived from hemp, and legal under federal law in all 50 states. Lazarus Naturals products used during your massage comply with the federally mandated THC limit of less than 0.3% THC. Alternatively, topicals from Tierra Madre Botanicals are available, which contain 0.0% THC.
Give the ultimate gift of spa-quality massage with a gift card.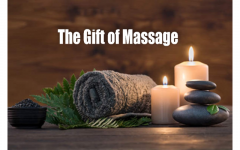 Call 512.773.3131. Appointments available weekdays, evenings & weekends.