The CBD massage is my signature massage, performed with CBD-infused oil instead of lotion.
CBD (cannabidiol) is the second most prevalent active ingredient in the cannabis plant. Unlike THC, it is non-psychoactive and legal under federal law in all 50 states.
Recent medical trials have found many health benefits including relief of arthritic and neuropathic pain, anxiety, insomnia, and inflammation. By activating the pathways of existing cannabinoid receptors in the body, CBD topically warms your muscles, reduces tension, and minimizes pain.
CBD is easily absorbed through the skin, making it a perfect adjunct for a therapeutic massage. In your CBD massage, I use your choice of oil-rich in CBD.
Due to FDA regulations, I am not able to make specific health claims about the effects of CBD, but there is a lot of information available online. I source CBD topicals from Lazarus Naturals and Tierra Madre Botanicals. More information about their products and purity can be found on their websites.
Although Lazarus Naturals products comply with the federally mandated THC limit of less than 0.3% THC by dry weight, a positive test is possible. Drug tests are not uniform and the THC threshold that would yield a positive result is stricter in some tests than others. Lazarus Naturals and Keith Romel, LMT hold no liability for any positive results on a drug test. If this is a concern, Tierra Madre Botanicals products are recommended as they contain 0.0 % THC, or you may choose Soothing Touch massage lotion, which contains no CBD.
TOP 5 CBD FACTS
Fact #1: Hemp and marijuana are not the same thing.
It is important to note the distinction between the two. Hemp and marijuana both belong to the "cannabis sativa" species; however, hemp contains less than 0.3% THC while marijuana contains 5-20% THC on average. In contrast, hemp contains much higher levels of CBD.
Fact #2: Hemp extract products do not get you high.
While they do share certain properties, the big distinction is that marijuana prominently features THC (the psychoactive component), while hemp features CBD which is non-intoxicating.
Fact #3: Hemp enhances the human endocannabinoid system.
Industrial hemp products provide support to the body's endocannabinoid system offering many possible benefits such as decrease in inflammation, pain, anxiety and sleep.
Fact #4: There are three main types of CBD products on the market.
Full-spectrum (contains a full range of cannabinoids)
Broad-Spectrum (Full-Spectrum minus the THC)
Isolate (the chemical compound remaining after CBD has been extracted from the cannabis plant.)
Lazarus Naturals products comply with the federally mandated THC limit of less than 0.3% THC by dry weight.
Tierra Madre Botanicals products contain only broad-spectrum CBD (0.0% THC).
Fact #5: All hemp is not created equal.
As the hemp industry continues to grow, it's more important than ever to educate yourself about what to look for in CBD. Lazarus Naturals and Tierra Madre Botanicals pride themselves on quality, safety, and consistency, so you can trust and be confident in their products.
RELATED INFO
Does CBD Really Help With Pain?
CBD and other medications: Proceed with caution
Tierra Madre Botanicals Home Page
Learn more about other modalities
Give the ultimate gift of spa-quality massage with a gift card.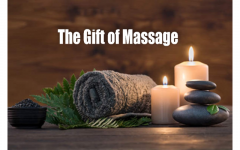 Call 512.773.3131. Appointments available weekdays, evenings & weekends.